HOW TO SELECT THE BEST DOG CARRIER FOR YOUR DOG 🐕
Posted by TAMAE ISHII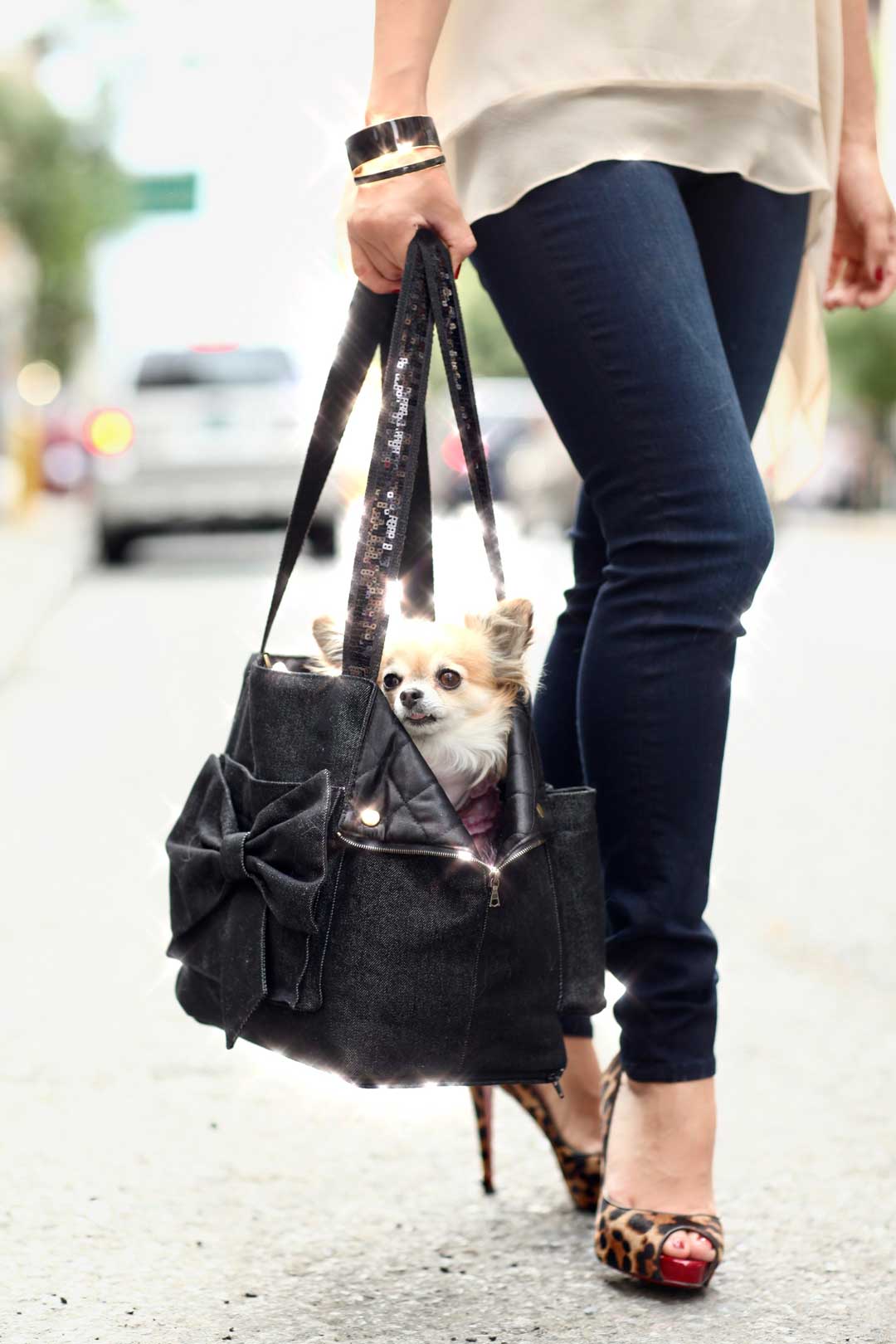 Selecting a dog carrier for your furry companion doesn't have to be a daunting task. By considering the essential features for you and your pet, you can make a well-informed decision. Keep reading for helpful tips on how to choose the best dog carrier that meets your and your pet's needs.
To select the best dog carrier for your furry friend, it is essential to consider their personality first. If your pet enjoys burrowing under blankets or sleeping in a crate, then an enclosed dog carrier with a zip-up top may make them feel safe and secure. However, if your dog is like my feisty Chihuahua, who is claustrophobic, then you may want to opt for a carrier like our flagship product, the "Dauphine." The open design allows your pet to stick their head out at any time and not feel confined, providing them with a comfortable and stress-free travel experience.
Dauphine, also known as @FattyTheChi, loves being able to look out from her carrier when she's not napping and strongly dislikes enclosed carriers.
When selecting a carrier for your furry friend, it's important to consider the environment you both live in. If you reside in a warm, mild climate like California, choose a carrier made of natural, breathable materials like cotton, linen, or hemp to keep your pup cool and comfortable.
However, if you live in an area with frequent rainfall or mist, like Oregon, a water-resistant carrier may be a better option. Our flagship carrier, the Dauphine bag in coated Italian linen, is water-resistant and easy to clean due to its waterproof coating.
If you're living in a bustling, noisy urban area like New York City with heavy foot traffic and extreme weather conditions, an enclosed carrier would be ideal to keep your pup safe and secure.
Regardless of which carrier you choose, make sure it includes a safety strap to keep your pet protected. We have heard too many stories of dogs, especially small breeds, injuring themselves by jumping out of carriers when startled by sudden noises.
Ultimately, the best dog carrier should be comfortable, safe, and practical for you and your pet's lifestyle. It should provide your dog with a "safe space" away from home, so consider the materials, comfort level, and safety features when selecting the perfect carrier for your furry friend.
To create something exceptional, your mindset must be relentlessly focused on the smallest detail.

— Giorgio Armani Collection 2019 Sale 70% Off Title for image